Sports Fixtures and Results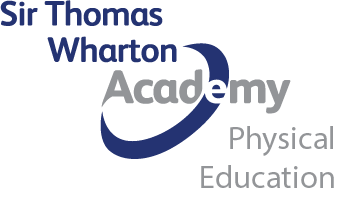 Here is the PE extra curricular activity timetable for Half Term 4.

Due to COVID-19 we have been unable to participate in any inter school fixtures. We hope to be back soon and fill this page with our results. For the time being here is how we did in 2019/20.
NETBALL FIXTURES 2019/20
Day
Date
Opponent
Venue
Teams
Results
Wednesday
02/10/2019
Don Valley
Away
Y7, 8, 9, 10
Cancelled
Wednesday
09/09/2019
Hungerhill
Home
Y7, 8, 9, 10

Y7 lost 7-0

Y8 Black Won 5-1

Y8 Blue Lost 5-2

Y9 Lost 9-7

Y10 Lost 12-6

Wednesday
16/10/2019
Trinity
Home
Y7, 8, 9,10

Y7 won 5-1

Y8 Black won 10-1

Y8 Blue won 3-1

Y9 won 24-4

Wednesday
23/10/2019
Armthorpe
Home
Y7, 8 , 9 10

Y7 Blue won 5-0

Y7 Yellow lost 5-1

Y8 Blue won 5-3

Y8 Black won 3-2

Y9 won 25-6

Wednesday
13/11/2019
Central Venue Comp
Home
Y7 & Y9

Y7 Blue Won 2 Lost 1 Drew 1

Y7 Black Lost 4

Y9 Won 4

See sports news for more information.

Wednesday
20/11/2019
Central Venue Comp
Home
Y8 & Y10
Monday
25/11/2019
Maltby
Home
Y7, 8, 9, 10
Wednesday
29/01/2020
Hallcross Lower School
Away
Y9 Tournament
Wednesday
05/02/2020
Hayfield
Away
Y10 Tournament
Wednesday
26/02/2020
Hallcross Lower School
Away
Y8 Tornament
Wednesday
18/03/2020
HallCross Lower School
Away
Y7 Tournament
Football Fixtures 2019/20
| Day | Date | Opponent | Venue | Teams | Competition | Result |
| --- | --- | --- | --- | --- | --- | --- |
| Wednesday | 2nd October 2019 | Hallcross | Away | Y10 | English Schools | Won 3-2 |
| Wednesday | 9th October 2019 | Minsthorpe | Home | Y11 | English Schools | |
| Thursday | 10th October 2019 | Snaith School | Away | Y8 | English Schools | |
| Wednesday | 16th October 2019 | Westfield | Away | Y9 | English Schools | Lost 5-4 |
| Thursday | 24th October 2019 | Outwood Danum | Home | Y7 & 8 | Doncaster Schools | |
| Thursday | 27th February 2020 | De Warenne | Home | Y7, 8 & 10 | Doncaster Schools | |
| Wednesday | 4th March 2020 | Armthorpe | Away | Y7, 8 & 9 (Y9 on Astro) | Doncaster Schools | |
| Wednesday | 11th March 2020 | Rossington | Away | Y8 & 10 | Doncaster Schools | |
| Thursday | 19th March 2020 | Don Valley | Home/Away | Y8 & 10 (H) Y7 & 9 (A) | Doncaster Schools | |
| Wednesday | 25th March 2020 | Astrea Woodfields | Away | Y7/8 & Y9/10 mixed team Y11 | Doncaster Schools | |
| Wednesday | 1st April 2020 | Trinity | Away | Y9 & 10 | Doncaster Schools | |
| Wednesday | 8th April 2020 | XP (TBC) | | | Doncaster Schools | |